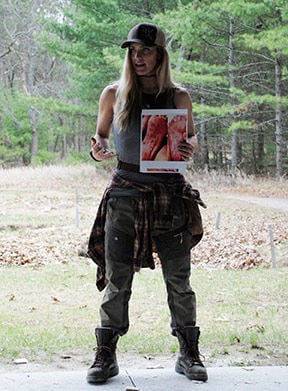 OSCODA – When a new community event is first introduced to the public, it can require several attempts before momentum is gained and a respectable number of attendees show up. With the inaugural Michigan Bushcraft Spring Gathering, however, the first run couldn't have gotten off to a better start.
"Thank you so very much. I'm blown away," coordinator Charles Oncina told the crowd, referencing the impressive turnout at the event this past weekend, held at Lumberman's Monument in Oscoda.
For nearly eight full hours on Saturday, guests enjoyed presentations by multiple speakers on a range of topics, took part in hands-on activities and had a chance to win a plethora of raffle prizes, ranging from knives and sharpeners to magazines, T-shirts, handcrafted axes, high-end outdoor gear and more.