This 21-day challenge takes place in the Florida Everglades and airs this Sunday, April 21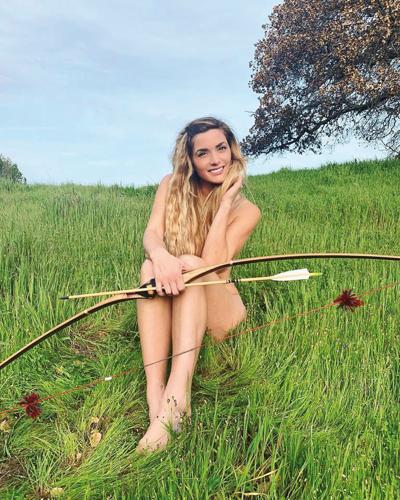 Melissa Miller will face off against alligators, snakes and thunderstorms when she teams up with another veteran survivalist on Discovery Channel TV's hit survival reality show "Naked & Afraid" this Sunday, April 21 at 9 p.m.
 This time, Miller's setting will be the Florida Everglades.
 "I'll be surviving with another 'Naked & Afraid' veteran, Jake Nodar," said Miller, a Fenton High School graduate who has conquered three "Naked & Afraid" challenges. "This is a 'fan favorite' episode. I've had great support from fans along the way, as well as from the Discovery Channel."
  Miller said that even though she was on U.S. soil, this Florida Everglades 21-day challenge was the most difficult of her career.
  "It's a swamp, an environment with torrential downpours every day, one that lasted 13 hours," Miller said. "At one point, I got lost and separated from my camp and had a whole search and rescue team looking for me. They thought I had gotten eaten by a gator. There were tons of alligators and snakes. We ate a lot of rattlesnakes. I actually suffered from anxiety attacks. I'd rather do 40 days in Africa than 21 days in the Everglades."
 Miller said that humor got her through the challenge. "It's going to be a really funny episode. I couldn't have asked for a better partner. It was so much less awkward because he's openly gay. He's a wonderful person and I didn't feel any pressure around him. We laughed through the misery."
 Miller is home this Easter holiday weekend, visiting her parents, Bill and Maggie Miller of Argentine Township. She will be watching "Naked & Afraid" Sunday evening at home with family, then will return to her full-time social media career working for BLADE, RECOIL and OFFGRID magazines, living out west in her camper.